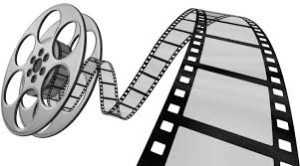 SAVE THE DATE for the R Flavour film release on Fathers Day, June 19, 2016.
Fatherhood is a role and identity that is complex, rewarding, and fraught with strong emotion. No matter where your experience with fatherhood lies, almost everyone has an opinion on it – and this forthcoming short film will navigate fatherhood in a way that hasn't been seen before. The premise for this film is simple – it will showcase fatherhood from a variety of perspectives, and discuss the impact of a father's role in today's society. This will be a positive, uplifting, and eye opening view of today's modern fatherhood, full of both celebration and encouragement. This project is a tribute to Jason Quammie's late father. His father played a pivotal role in his life, both as a child and now as a father himself. He struggled with diabetes for years and later died of complications from the disease. This film will be in remembrance of him, and will also serve as a tool to educate and enlighten people about diabetes. Proceeds from this film will be donated to the Canadian Diabetes Association.
Lookout for more information
COMING SOON TO A THEATRE NEAR YOU!