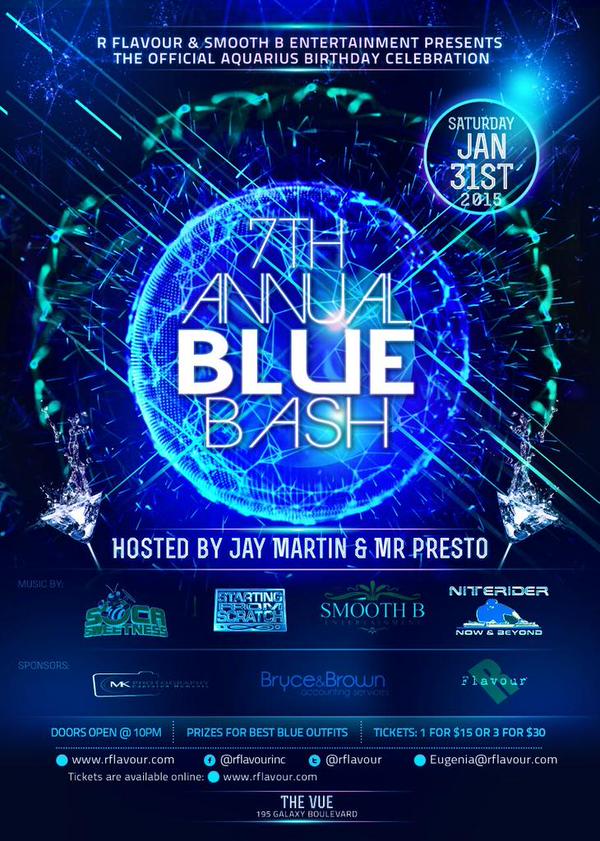 Join us at The Vue (195 Galaxy Blvd., Etobicoke) on Saturday, Jan. 31st for the 7th annual Blue Bash!
Hosted by Jay Martin & Mista Presto, we'll be celebrating the birthdays of R Flavour's own founder Jason Quammie, DJ Smooth B of Smooth B Entertainment, and many others!
Taking us on a musical journey will be DJs Starting From Scratch, SOCASWEETNESS, Smooth B, and Niterider.
Get your advance tickets today – $15 each, or 3 for $30! Please note: admission will be more at the door!
By Phone: Jason @ 647.828.8674 | Smooth B @ 416.722.0588
-or-
Click here for Eventbrite online purchase
Don't forget to wear your best BLUE outfit!